U12-15 Pallet-free block machine
Product Detail
Product Tags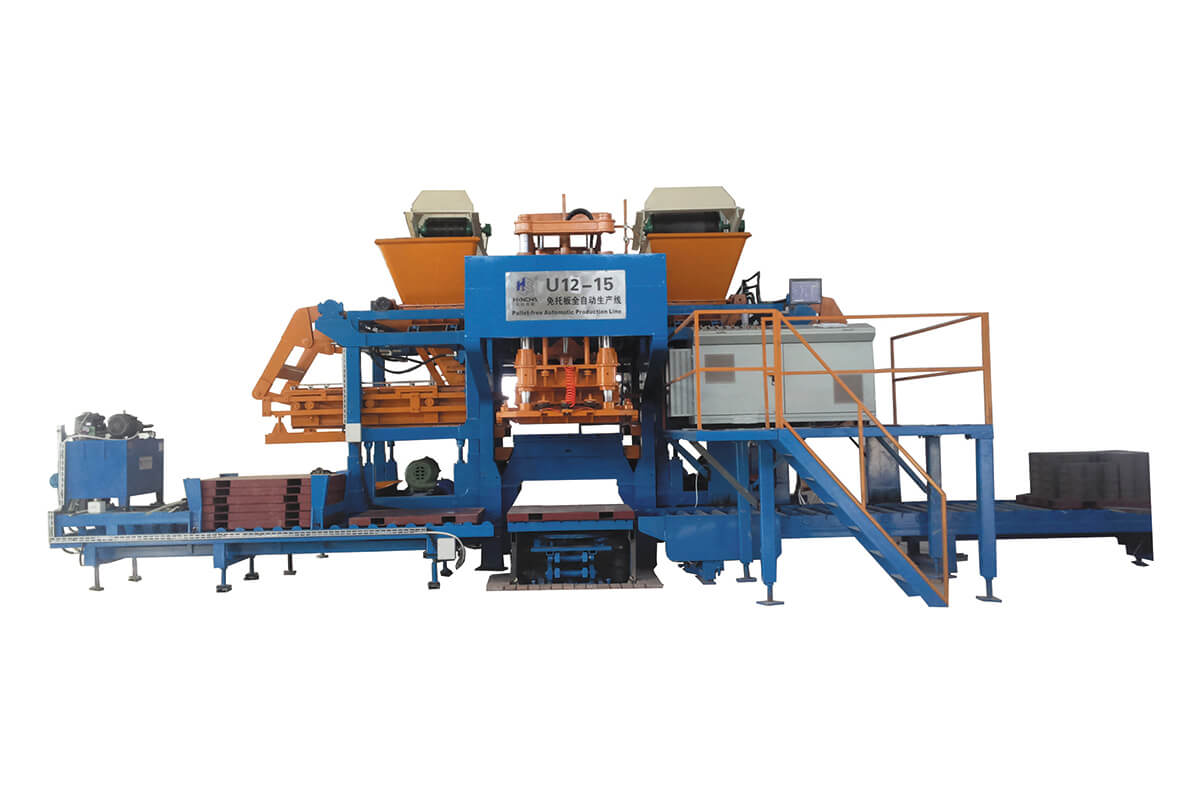 U12-15 pallet-free block making machine automatic production line is a wall brick and paver forming equipment independently developed by our company. The effective production area can reach 1.08 *1.08 ㎡; the volume melting weight of products can reach 2400 KG/M3 and the water absorption rate can be less than 6%. The weight error of products is only (+1.5%) and the strength error can reach (+10%); the height error of products can be controlled to (+0.2 mm).Automatic stacking immediately after moulding, pallet free, no auxiliary equipments, consumables-free. Per shift capacity of 100,000 pieces standard bricks containing automatic packing , only need three workers. And later loading and unloading also need no manual!
Honcha Block Machine belongs to the general equipment of concrete block. By changing moulds, various concrete blocks can be produced, such as new insulation bricks, hollow blocks, multi-row perforated bricks, solid bricks, etc., various road bricks, such as interlocking bricks, permeable bricks, roadside stones, and various kinds of concrete block used for parks, airports, wharfs and other places such as hydraulic bricks, retaining bricks, flowerpot bricks, fence bricks, etc.
The equipment is suitable for manufacturing high-quality, high-strength concrete or fly ash blocks, and is one of the most advanced model in China.
1.Large forming area: the effective forming area can be 1.08 m *1.08 m.
2.High production capacity of single machine: 15~18 seconds can complete a molding cycle, each time can produce 12pcs blocks with size 390*190*190mm, the production of standard brick can reach 13,680 pcs per hour.
3.Pallet-free Production: immediately stacking after molding, without hundreds of thousands of pallets input.
4.High density molding: melting weight can reach 2.3t per cubic meter, water absorption rate can be less than 8%, high density allows less cement to make high strength products, high mud content materials can also produce high quality products
5.Save a lot of labor: molding immediately stacking, no need for finished products maintenance, transport, stacking and other support equipment.
6.Mobile module: the equipment is divided into several modules, which can be quickly installed on site and can be manufactured on the ground and can be transferred quickly with the project and market without the construction cycle.
7.Can do project operation for users, responsible for: quality management, capacity assurance, cost control, equipment maintenance, formulation process.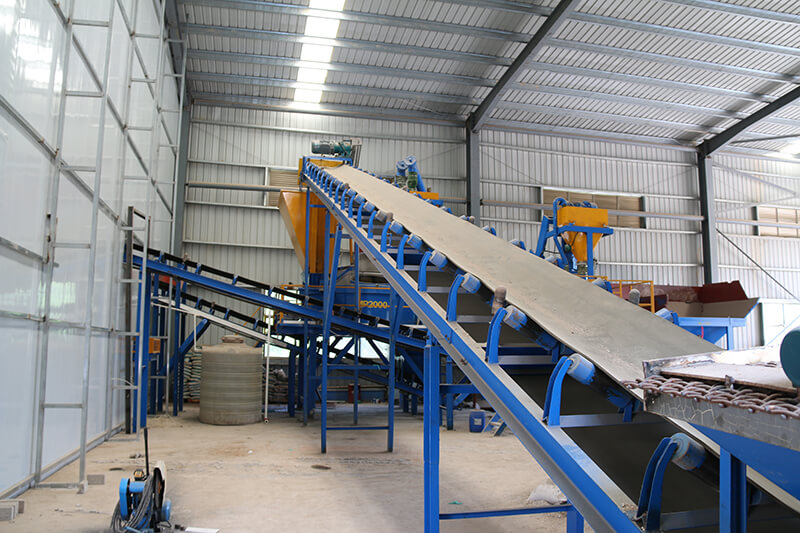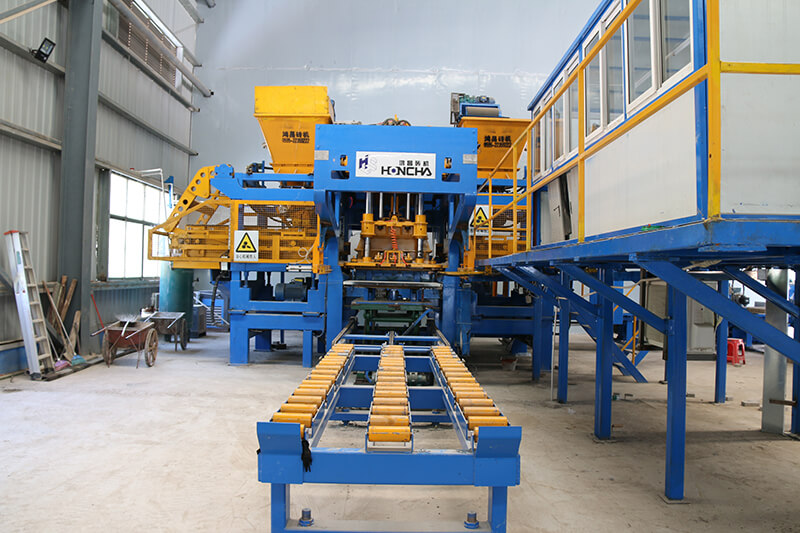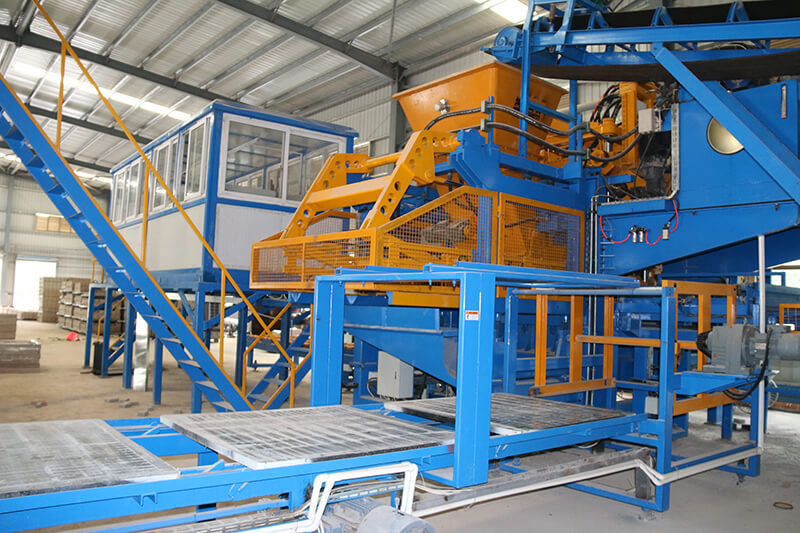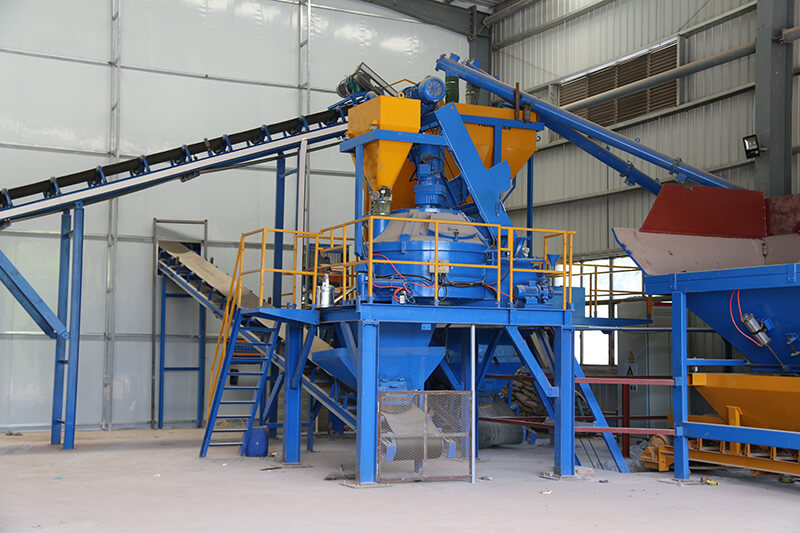 U12-15 Model Specification

Main Dimension(L*W*H)

8000*4000*3650mm

Useful Moulding Area(L*W*H)

1080*1080*60~200mm

Pallet Size(L*W*H)

1150*1150*88mm

Pressure Rating

12~25Mpa

Vibration

120~210KN

Vibration Frequency

3200~4000r/min (adjustment)

Cycle Time

15s

Power(total)

90KW

Gross Weight

60T
——Simple Production Line——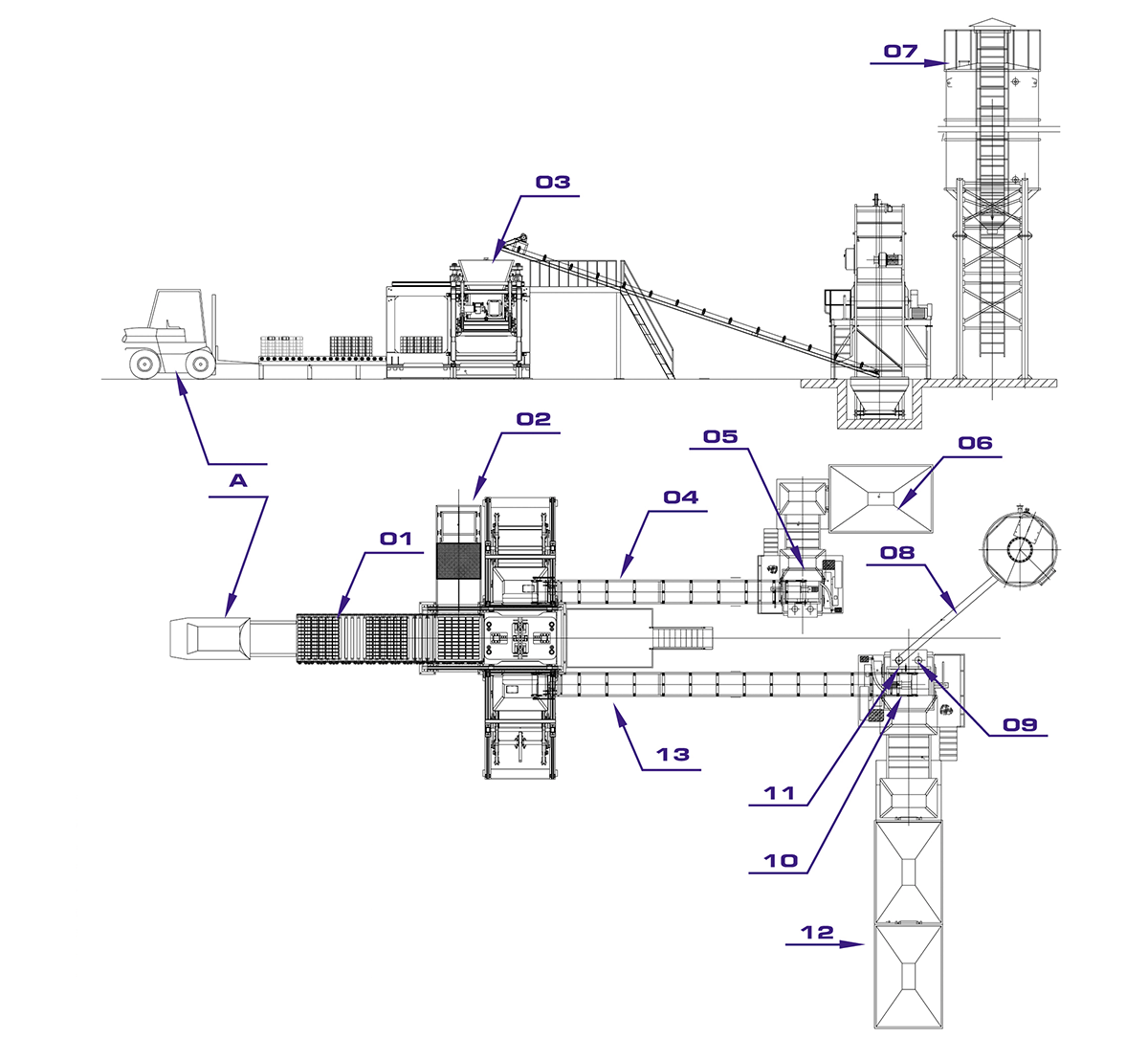 ITEM

01

 Block Conveying System

08

 Screw Conveyor

02

 Pallets Conveying System

09

 Water Scale

03

 U12-15 Pallet-free Block Machine

10

 MP1500/2000 Face Material Mixer

04

 Face Material Conveyor System

11

 Cement Scale

05

 MP330 Face Material Mixer

12

 2-Compartments Base Material Batching Station

06

 1-Compartments Face Material Batching Station

13

 Base Material Conveyor System

07

 Cement silo

A

 Fork Lift (Optional)
★The above items can be reduced or added as needed. such as: cement silo(50-100T),screw conveyor, batching machine, automatic pallet feeder ,wheel loader, folk lift, air compressor.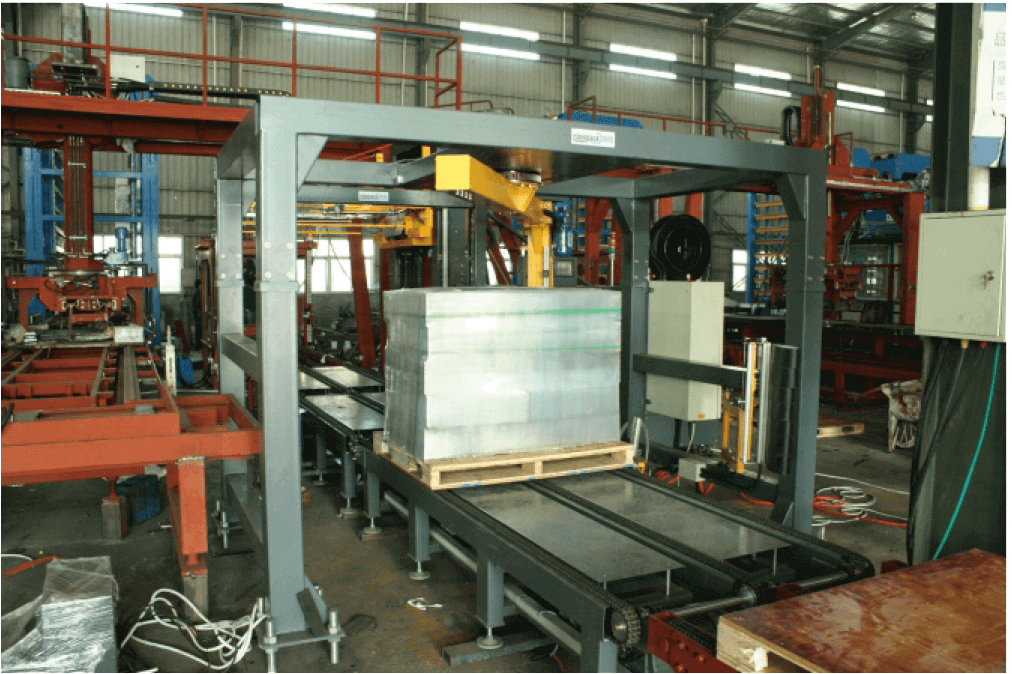 Automatic packing machine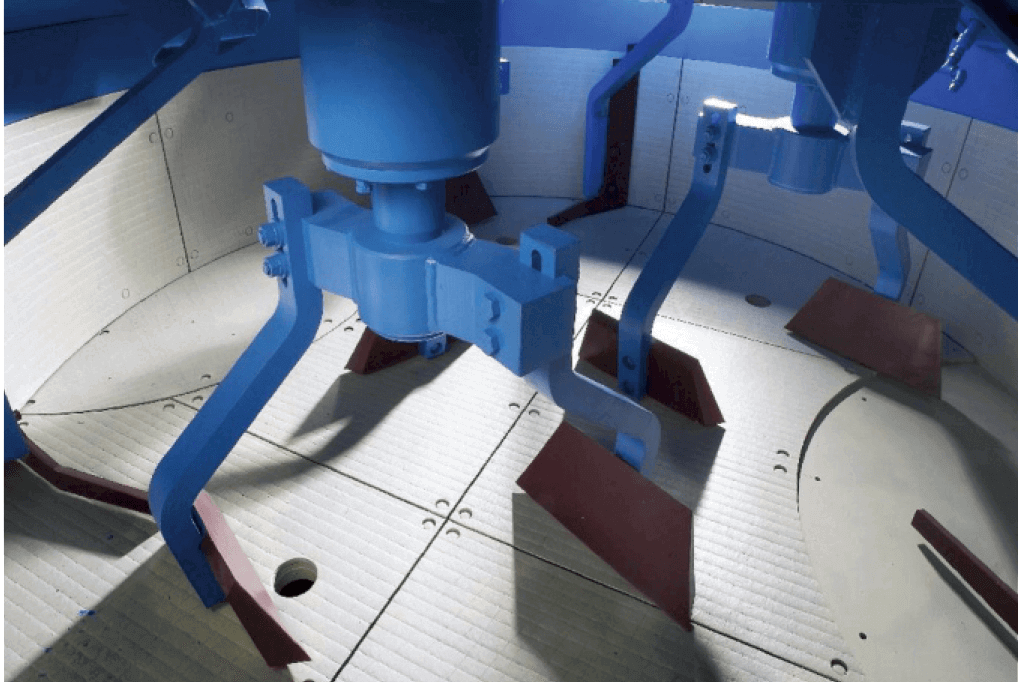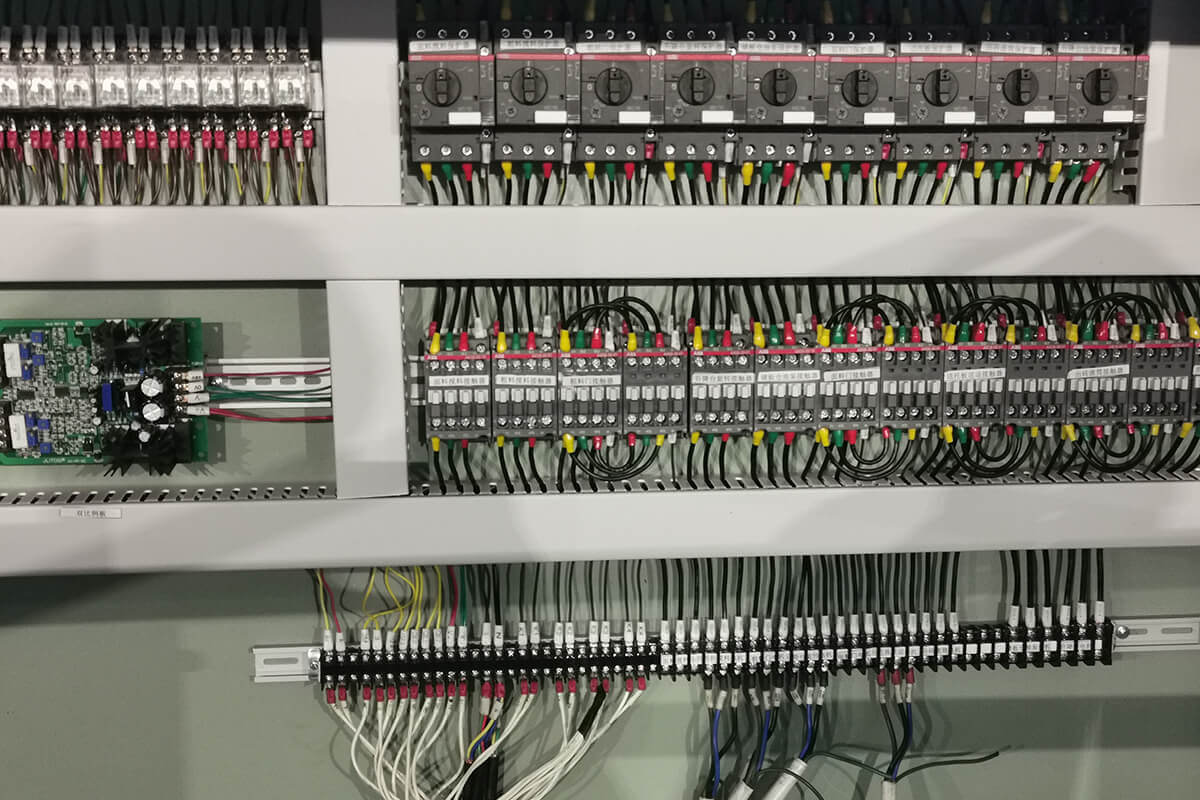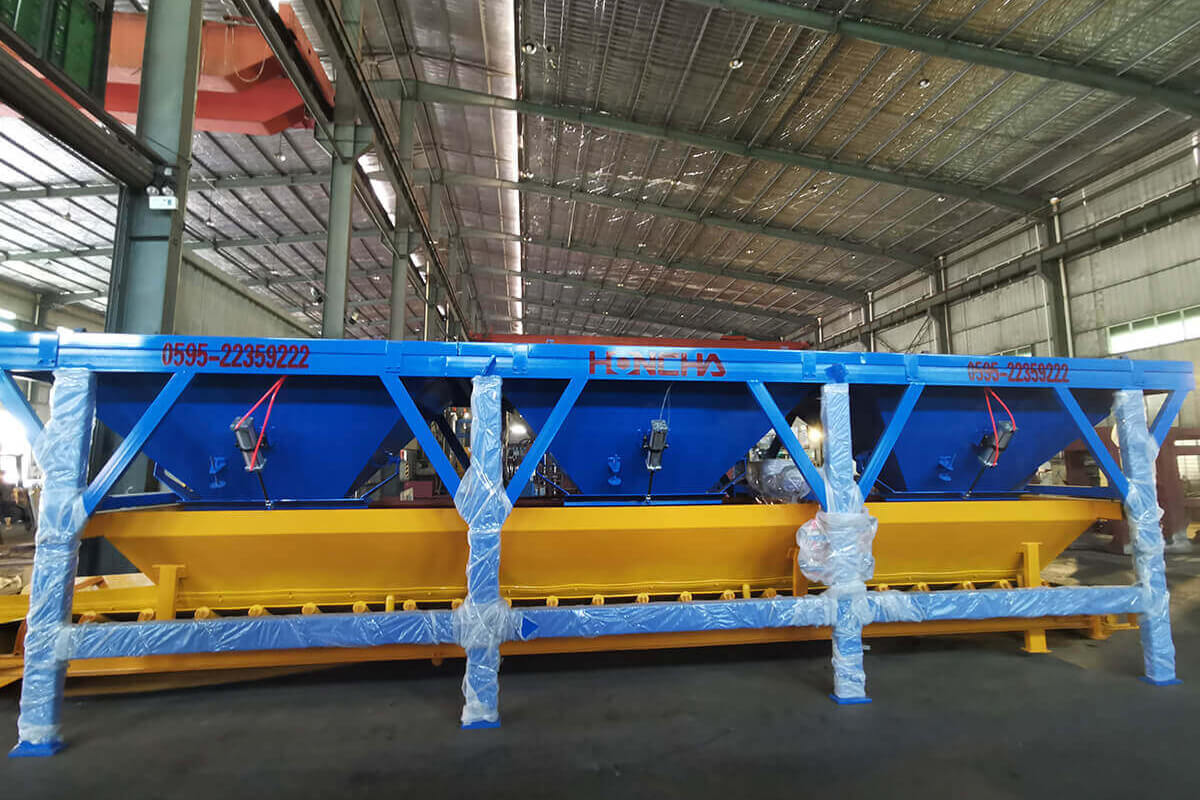 Honcha Production Capacity

Block Machine Model No.

Item   

Block

Hollow Brick

Paving Brick

Standard Brick

390×190×190

240×115×90

200×100×60

240×115×53

 
 
 
 

U12-15

Number of blocks per pallet

12

32

45

76

Pieces/1 hour

2,160

5,760

8,100

13,680

Pieces/16hours

34,560

92,160

129,600

218,880

Pieces/300 day(two shifts)

10,368,000

27,648,000

38,880,000

65,664,000
★Other brick sizes not mentioned may provide drawings to inquire about specific production capacity.
---
Previous:
QT12-15 block machine
Next:
QT10-15 block machine
---
Write your message here and send it to us
Products categories